Description
Brick and mortar property situated on the corner of Lannercost Street and Tully Street, about 80m from the Ingham CBD. It has a large land area of 2,491m2.
The building comprises three retail ground floor shops, one is vacant and four occupied flat dwellings on the first floor.
The owners have carried out extensive repairs and maintenance to the building. The vacant section of land to the rear of the building, about 1,000m2, fronts Tully Street and McIlwraith Street and subject to council approval, could be subdivided into one, 1,000m2 lot or two 500m2 allotments.
Location
Similar Properties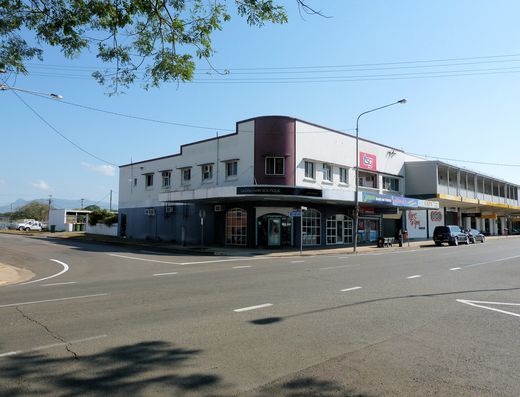 35-41 Herbert Street, Ingham
Details